Awards
First Place, Books for a Better Life (selected March, 2012)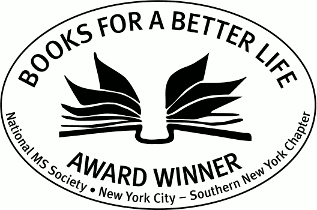 Reviews
The Longevity Project uses one of the most famous studies in psychology to answer the question of who lives longest—and why. The answers will surprise you. This is an important—and deeply fascinating—book.
The Longevity Project is about why some people thrive well into old age while other people become ill and die young. Friedman and Martin go beyond the usual suggestions that it has to do with eating vegetables, avoiding stress, being happy, and exercising. They show how important it is to be persistent, responsible and conscientious. And they tell us why. Anyone interested in living a longer and healthier life ought to read this terrific book.
The surprises in this fascinating book begin in the introduction and don't let up. I found it chock full of compelling, well substantiated evidence that is both counter-intuitive and immediately beneficial to readers. The Longevity Project is scholarly without being jargon-y and clear without sacrificing data, as the authors explain eloquently not only what we know about the keys to longevity but how we know it and how readers can test themselves as they go along. This wise, warm book will delight and inform readers of all ages.
Want to live longer? You've probably heard the common advice (don't work so hard, think positive thoughts, etc). As the fascinating analysis in The Longevity Project shows, much of this advice is wrong. Based on one of the longest-running studies ever conducted, The Longevity Project describes, in its lively and accessible pages, the personality traits most common to those who lived long lives – and how to shape them in yourself. It's a great read for anyone interested in the burgeoning research on psychology and health.
Unlike most studies, this work looks at key psychological factors, habits, and patterns that affect health and longevity over time. Some of the authors' conclusions about achieving longevity are surprising. Factors such as the study participants' sociability, conscientiousness, happiness, and religious involvement were analyzed to show which patterns lead over time to an increased life span. The authors have provided a well-written and easy-to-follow analysis of this interesting study. Readers will enjoy the self-assessment quizzes that allow them to see where they fit into the profile. A list of research collaborators and references is also provided. VERDICT: Recommended for public libraries and readers interested in consumer health issues.
In 1921, before most of us were born, a remarkable study began tracking the loves and lives of 1500 Americans from childhood to death. The study continues even today, with research teams led by Howard Friedman still keeping tabs on the remaining few who are still alive and analyzing massive amounts of data to establish what it is precisely about these 1500 individuals that led some to stay well and others to fall ill or die before their time. Incredibly, no one until now has chronicled and interpreted the findings from this monumental almost century-long project for the general public. Is longevity associated with being married, daily jogs, living with pets, or faith in God? At last, with lucid prose and rigorous yet crystal clear analysis, Professor Friedman and Professor Martin have succeeded beautifully.
In this illuminating addition to the burgeoning bookshelf on longevity, UC-Riverside health researchers Friedman and Martin draw on an eight-decade-long Stanford University study of 1,500 people to find surprising lessons about who lives a long, healthy life and why. The authors learned, for example, that people don't die simply from working long hours or from stress, that marriage is no golden ticket to old age, and the happy-all-the-time types may peter out before the serious plodders. If there's a secret to old age, the authors find, it's living conscientiously and bringing forethought, planning, and perseverance to one's professional and personal life. Individual life stories show how different people find the right balance in different ways, depending on their personalities and social situations. Lively despite the huge volume of material from 80 years of study, and packed with eye-opening self-assessment tests, this book says there's no magic pill, but does offer a generous dose of hope: even if life deals you a less than perfect hand, you're not doomed to an early demise if you live with purpose and make connections with the people around you.
Predicting, from childhood onward, just who will live and who will die sooner, rather than later, is of interest to almost everyone. From this report of the results of a one-of-a-kind study of human development from birth to death over the course of nearly 100 years (from 1910 to the present) we learn that much of what we "knew" to predict longevity was wrong. The content of this book will prove fascinating, not only to social, behavioral, and clinical scientists and practitioners and their students, but to the general reading public as well. The writing is crystal clear as it compels us to go on reading because we know that there will be an illuminating vignette as an example, or another fascinating finding, just around the corner, on the next page. Within the research community, this book should also serve a major heuristic function. That is, nearly every predictor of longevity may be translated into an educational, social, or clinical intervention, and each of these interventions can and should be studied using randomized trials. For setting out this highly valuable program of research we are highly indebted to the authors of The Longevity Project and to their colleagues working with them on the many research papers that form the basis of this marvelous book.
A compelling and objective assessment of character traits associated with longevity. Only a handful of studies in this field last long enough to give meaningful results, and even fewer remain significant after their primary investigators have passed away. Friedman and Martin have resurrected a remarkable achievement with surprising conclusions. I learned a lot from this book.
"An absorbing and invaluable read."
"The Longevity Project focuses mainly on the individual" but more studies are needed "to fully develop public policy…as they show in this excellent book."
Both deeply fascinating and remarkably readable, The Longevity Project is essentially a pop culture myth-buster that offers compelling and counter-intuitive insight into the art and science of being our best selves for the longest possible time.
"An extraordinary 80-year study has led to some unexpected discoveries about long life."
"This year's titles will expand the senses and the mind. Friedman and Martin tap the landmark research effort, initiated in 1921, to explore why some Americans are healthy and others are not."